23.
Perpetual Motion
B, a strong magnet set in the open slot between the sides of the wheel A, as shown in the section. C, an iron ball. The magnet is supposed to draw the ball to one side of the center, and gravity gives the ball the force to turn the wheel. Patented in 1823. Section shows the ball and slot.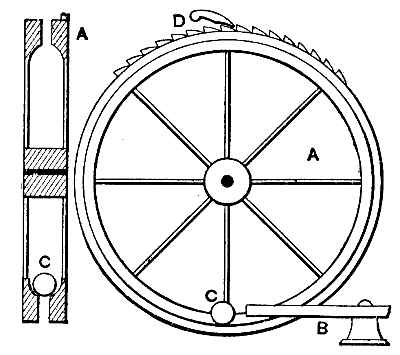 (Subsection 921-922, from p.368)

From: Gardner D. Hiscox, M.E., Mechanical Appliances and Novelties of Construction (1927), Norman W. Henley Publ. Co.
---


---