23.
Perpetual Motion
An Archimedean screw mounted with three water wheels, by its revolution pumps water which falls consecutively upon the wheels, and gives the power required to turn the screw. Seventeenth century.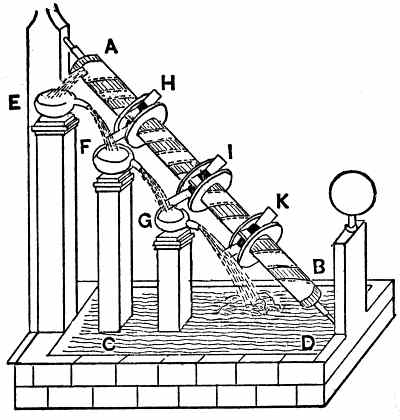 (Subsection 949, from p.380)
From: Gardner D. Hiscox, M.E., Mechanical Appliances and Novelties of Construction (1927), Norman W. Henley Publ. Co.
---


---