23.
Perpetual Motion
A type of one of the many forms of perpetual-motion devices that have been exploited during the past three centuries, and perhaps earlier, in which a water wheel is made to pump the water to drive it.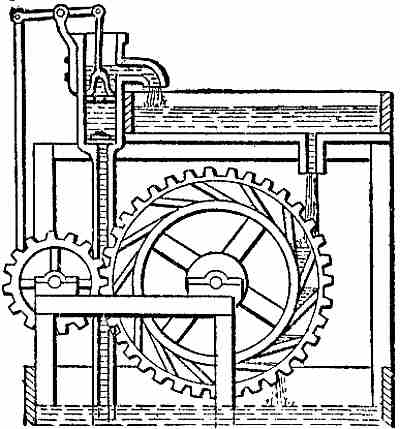 (Subsection 941, from p.377)
From: Gardner D. Hiscox, M.E., Mechanical Appliances and Novelties of Construction (1927), Norman W. Henley Publ. Co.
---


---