23.
Perpetual Motion
Chain pump as known in 1618. A water wheel which is expected through a system of gearing to operate a chain pump, which pump should raise the water necessary to propel the wheel, and so on forever. It is probably unnecessary to inform our readers that this fallacious principle has been tried in various ways, and that there are occasionally yet to be found those so unskilled in mechanical science, and incapable of seeing the radical error of the device, as to waste their substance in a repetition of this time-honored blunder.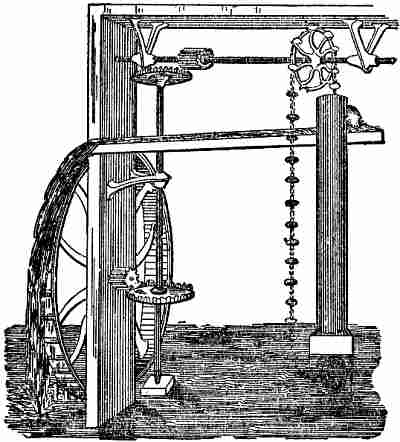 (Subsection 950, from p.380)
From: Gardner D. Hiscox, M.E., Mechanical Appliances and Novelties of Construction (1927), Norman W. Henley Publ. Co.
---


---