23.
Perpetual Motion
A represents a wheel with twelve hollow spokes, in each of which there is a rolling weight or ball. B is a belt passing over two pulleys C. There is an opening round the wheel from the nave to the circumference, so as to allow the belt to pass freely and to meet the D weights. The weights are met by the belt as the wheel revolves, and are raised from the circumference until they are at last brought close to the nave, where they remain till, by the revolution of the wheel, they are allowed to roll out through the spokes to the circumference.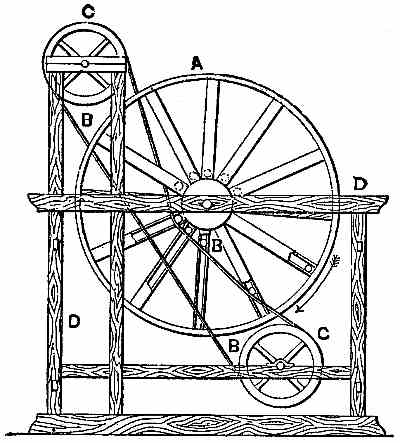 (Subsection 923, from p.369)

From: Gardner D. Hiscox, M.E., Mechanical Appliances and Novelties of Construction (1927), Norman W. Henley Publ. Co.
---


---