23.
Perpetual Motion
The fact that a double cone weight will roll uphill on a diverging pair of ways has been taken by a perpetual motionist as the basis for a self-moving car, as shown in the cut, the rails being divergent up grade and parallel down grade in sections. Patented in 1829.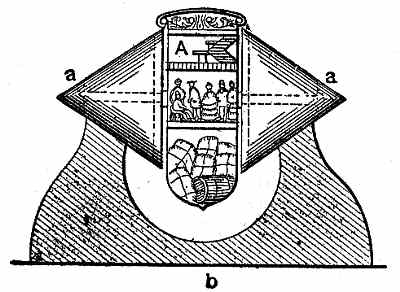 (Subsection 931, from p.372)

From: Gardner D. Hiscox, M.E., Mechanical Appliances and Novelties of Construction (1927), Norman W. Henley Publ. Co.
---


---