Krakatoa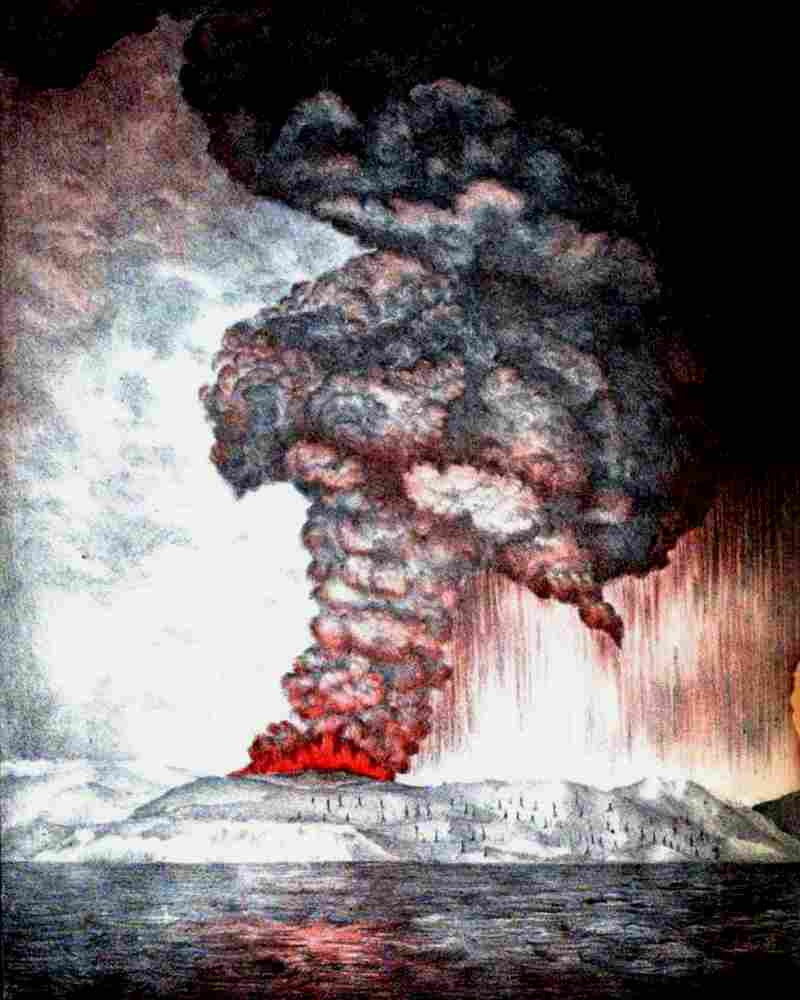 Coloured ChromoLithograph Plate I from Royal Society
The Eruption of Krakatoa: And Subsequent Phenomena
, Plate I, subtitled View of Krakatoa during the Early Eruption Stage of the Eruption
from a Photograph taken on Sunday 27th of May, 1883.
(source)
On 26 August 1883, when Mount Krakatoa on an Indonesian island erupted, it was the most violent explosion in human history. The sound of the blast was so loud, it was heard as far away as Australia, and the shockwave was sensed by barometer in London, England.
The geological disturbance destroyed two-thirds of the island and created huge tsunami waves 100-m (300-ft) high that swept across the immediate region, killing an estimated 36,000 people, and was powerful enough to cross the Indian Ocean, reach the Atlantic Ocean, and still send a ripple of its effects up the English Channel.
The enormous quantities of dust that Krakatoa thrust high into the stratosphere eventually travelled around the world. The pronounced scattering of sunlight that resulted produced memorable deep red sunsets. The disruption in the atmosphere blocked sunlight so much that the world temperatures dropped, and weather patterns were chaotic for five years afterwards.