Obninsk Atomic Power Station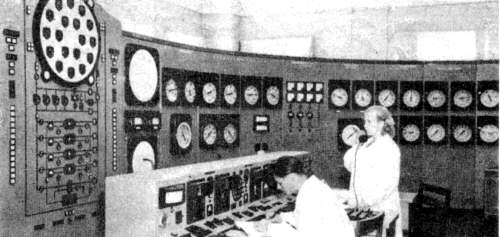 View of control room inside Obninsk (U.S.S.R.) nuclear power plant, the world's first atomic power station, which began producing electricity on 27 Jun 1954.
(source)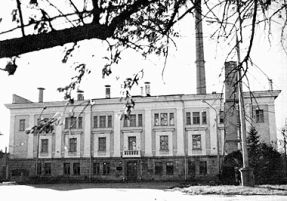 Exterior view of Obninsk power plant.
(source)
See also:
Today in Science History

event description of the first day generating electricity at Obninsk on 27 Jun 1954.

---